History Of Mig Welding
The history of MIG welding dates back to World War II when a Russian scientist first created the technique.
Over time, technological advances have allowed MIG welding to be used in various industries, from metal fabrication to automotive repair.
Mig welding has become incredibly popular due to its affordability and efficiency, quickly melting metals together to form strong bonds that can withstand years of use.
Today, it's one of the most widely used welding techniques available, providing reliable services for people worldwide.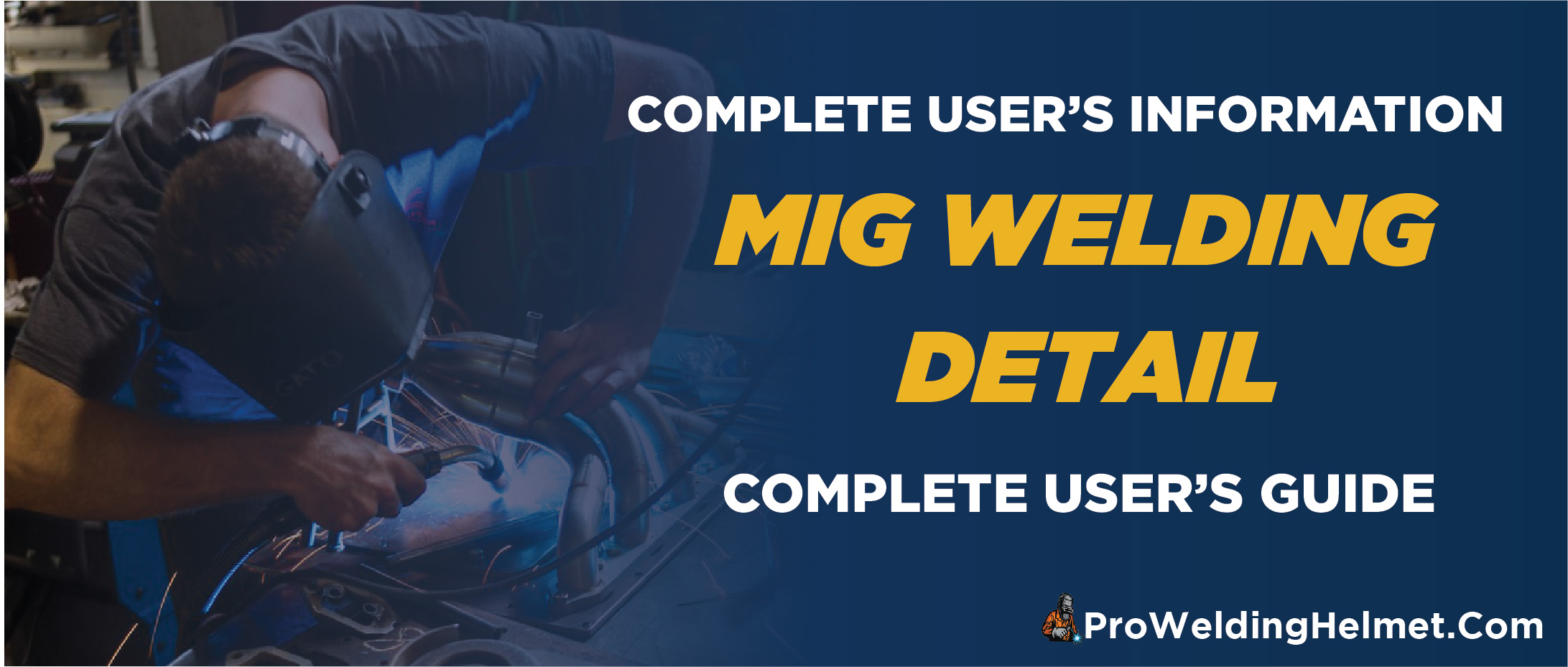 What is Mig Welding
Mig welding is a type of welding process that has become increasingly popular among hobby and professional welders.
It utilizes an arc, created with an electrical current, to bind metals together. Shielding gas is also used to add strength and longevity. MIG welding is ideal for welding steel, aluminium and stainless steel products.
Additionally, it produces high-quality welds that are smooth and durable – making it easy to use even for those who lack extensive experience in welding.
With its versatility and reliability, MIG welding has quickly become one of the most frequently used processes for fabricating metal structures.
How Does Mig Welding Work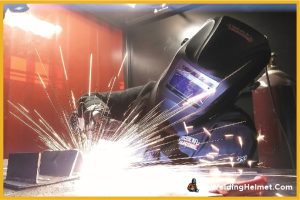 MIG welding uses a wire fed through a handheld gun into the weld area. As the gun is moved, an arc is created, producing heat that melts the metal being welded and the wire.
It creates a strong bond between the metals being welded together and provides additional strength to the joint. Shielding gas is also used to ensure no contaminants enter the weld area.
MIG welding can be used for various applications, from light fabrication to heavy-duty industrial projects like large pipelines or construction projects.
It's highly versatile, allowing it to be used in indoor and outdoor projects. Additionally, it's one of the most affordable processes available – making it an excellent choice for those looking to save money.
MIG Welding Equipment
MIG welding requires special equipment, including a power source and welding gun. The power source is used to provide electricity for the arc and can be either an AC or DC, depending on the material being welded.
A MIG welding gun is then attached to the power source and fed with a wire containing metal filler that melts as part of the process.
Gas shielding is also required to ensure no contaminants enter the weld area.
What Industries Use Mig Welding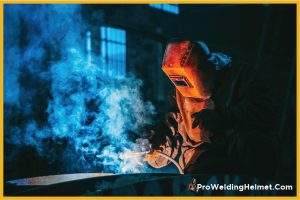 MIG welding is used in various industries, from automotive repair to home improvement. It's ideal for joining thinner metals or repairing existing structures and components.
It can also be used on any metal, including stainless steel, aluminium and cast iron.
MIG welding has become increasingly popular in the construction industry due to its affordability and efficiency, often used to weld structural beams or create intricate designs.
MIG welding is also widely used in manufacturing for both small-scale operations and large-scale production lines.
Overall, MIG welding is one of the most versatile processes available today – providing reliable services for people worldwide.
Whether you're a hobbyist or professional, it's easy to see why MIG welding has become such a popular choice. With its affordability and reliability, it's no wonder why so many people have chosen to utilize MIG welding for their projects.
Advantages 
Most straightforward arc welding process to master
The excellent metal deposition rate
Can weld thin sheet metal
Works great as a low hydrogen alternative to stick welding
The continuously fed wire allows for a fast, uninterrupted welding procedure.
Weld appearance is better than stick welding
Relatively inexpensive process
High joint strength and flexibility
Suitable for both indoor and outdoor projects
Disadvantages 
Require the use of special equipment, including a power source and shielding gas
Not suitable for welding thicker materials
MIG torch is often challenging to use in hard-to-access corners
A spool gun to weld aluminium limits you to small spool diameters, increasing your wire costs since it's cheaper to buy large spools and necessitating more frequent reloading.
Produces more spatter, sparks, and smoke than TIG welding
It may require more skill than other arc welding processes, making it less ideal for first-time welders.
No matter what type of project you're taking, it's important to remember the safety precautions required during this process to ensure that no contaminants enter the weld area.
With the right equipment and some know-how, you can be sure your Mig welding project will turn out perfectly!
Safety Precautions For Mig Welding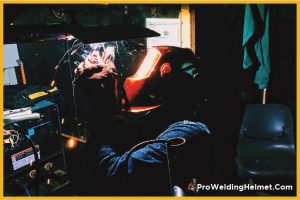 When using any welding process, it is vital to take all necessary safety precautions.It includes wearing protective clothing such as long sleeve shirts, gloves, face shields and pants to avoid potential burns from molten metal or sparks.
A fire extinguisher should also be kept close at all times in an emergency. Additionally, welding in well-ventilated areas is essential to prevent the build-up of toxic fumes caused by the welding process.
Finally, it's essential to ensure all equipment is correctly grounded and connected, as any faulty wiring could lead to dangerous electrical shocks or fires.
Following these precautions will help keep you safe while MIG welding and ensure that your projects turn out perfectly every time!
Final Summary
MIG welding is a compelling and versatile process with many applications. Its low cost and high efficiency make it one of the most popular welding processes available today.
Using shielding gas, an arc current and inert wire, MIG welders can quickly melt metals together – creating strong, durable bonds that will last for years.
Despite this, it's important to remember the safety precautions required when using any welding process to ensure a safe and successful project.
You'll have a great experience with MIG welding by following all the necessary steps!
F&Q Section